San Miguel de Allende Map
San Miguel de Allende is located in the mountainous region of Central Mexico, in the state of Guanajuato. It is located about a 4 hour drive to Mexico City, 1 1/2 hour drive to Guanajuato, and about 2 1/2 hours from Leon. Below are some maps to help you get a better idea of where San Miguel is located.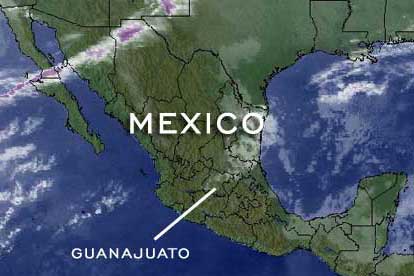 Satellite map of Mexico, with states outlined.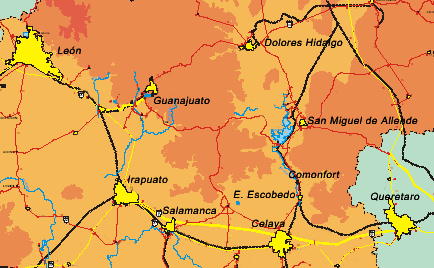 Regional highway map for San Miguel de Allende area adapted from the INEGI touristic map of the state of Guanajuato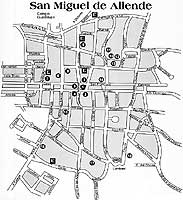 Street map of San Miguel de Allende's historic center,
adapted from the map provided by the COTUR of Guanajuato
Click to open a printable version of the San Miguel de Allende Map of the historic center in new window.